Natural Scar Treatments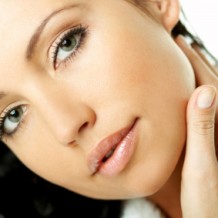 Whether you have naturally sensitive or normal skin, scarring will affect it in many ways. How can a scar affect your skin? Scars can appear on skin as minor faded blemishes or markings. They can even cover the entirety of a particular part of one's body. Reducing the appearance of these scars can be done with scar removal products, products that use a variety of active natural and artificial ingredients. If you do have sensitive skin, however, removing your scars can be done using all natural scar removal products.
A lot of the scar removal products on the market won't work with every skin type out there. It's best to search through the products available on the market for the one that best fits your skin. If you don't want to search, however, you can potentially start eliminating your scars right from your own home. These natural scar treatment methods can be found within one's home, whether in one's cabinet or refrigerator.
Natural Scar Treatments – Liquids and Gels
Lemon juice contains vitamin C, which has been proven to facilitate the healing of scars and eventually fade them. The strong nature of lemon juice might sting sensitive skin, however. Vitamin C also contains natural alpha hydroxy acids that promote the exfoliation of one's skin.
The naturally sweet and sticky honey harbors antiseptic properties. These properties help nourish and help one's skin retain moisture. Since honey promotes skin moisture, applying a honey directly to a new scar may help fade it.
Aloe vera gel or juice is a common natural ingredient found in many beauty and health products. As it's considered a natural bleaching agent, it may help get rid on one's scar over time if applied on a consistent basis.
Natural Scar Treatments – Natural Oils and Pastes
You can also use natural oils, such as olive oil and almond oil, to treat scars. These oils can be found at any store that carries these natural products. Oils of this kind support the skin's regeneration mechanisms, which in turn, helps reduce or eliminate scars. The best natural oils to use? Oils that are organic or cold pressed.
Cucumbers can be ground or pulverized into a paste and spread on the site of a scar. Cucumber paste has properties helping reduce skin inflammation, which also affects how deep a scar will heal into one's skin.
Natural Scar Treatments – An Alternative Method?
You can even use gentle massages to the site of your healing injury to reduce the formation of a scar. Gently massaging the scar site a few times a day will also reduce the chance of your scar thickening from the healing process.
As with all alternative skin treatments, check your skin type before applying anything to the surface of your skin. You can do this by preforming a simple skin test, which checks to see how your skin will react to a particular natural or artificial ingredient. A skin test also helps you find out if a particular ingredient invokes an allergic reaction within your skin.